Information Menu
Self-Catering Holiday Information
Activities Nearby
Swimming Pools
Strathearn Recreation Centre: Crieff: Telephone 01764 653779. Opening times do vary so best to check: M-F 0730-0830 & 1000-2200 Sat & Sun 1000-1600 (Close to Crieff High School)
Perth: Swimming & leisure pools. Telephone 01738 492421. Opening times do vary so best to check: Sun-Thursday 1000-2030 Fri 1000-2200, Sat 1000-1900
Skiing
:
Glenshee
ski school: 01339 741320. Glenshee is about 50 minutes drive in good conditions. There are 21 ski tows in a quite extensive ski area with 36 runs. When conditions are good it can be great skiing. Check before leaving, and get there early if you need to hire equipment.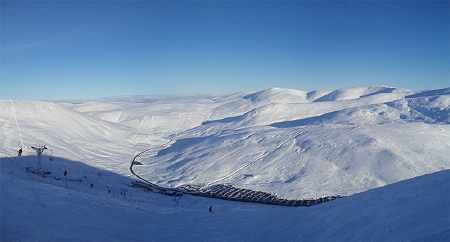 Skiing at Glenshee
Ice Skating / Curling
:
Dundee Ice Arena
, Camperdown Leisure Complex, Kingsway West, Dundee DD2 3SQ Tel 01382 889369 - Children's parties, skating, curling. www.dundeeicearena.co.uk/
Perth Ice rink
- Dewars Rinks 01738 624188 Phone for public skating times the rink is often closed for Curling only events
Highland Safaris
winner of the `Best Visitor Experience ` in Scotland combine exhilarating award winning Land Rover Safaris, our new Red Deer Centre, inspiring walking and Biking activities and Perthshires only Gold and Gem Panning Centre.
Relax and enjoy our cosy café and shop situated in a unique and stunning location. A truly authentic discovery of everything that makes Perthshire an exceptional destination. Telephone 01887 820071 to book.
Highland Safaris
Website for further information.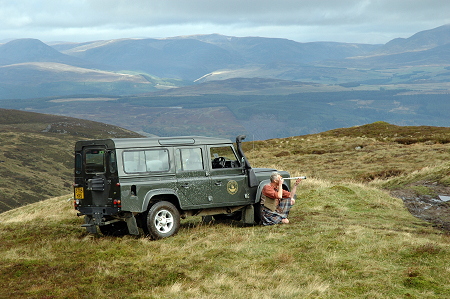 The Famous Grouse Experience
at Glenturret Distillery. You can walk a number of ways to Glenturret from Loch Monzievaird. Visit the distillery and see the Famous Grouse experience. From there you can walk over the bridge and up to the Knock of Crieff, or up the glen towards Loch Turret. There is also a walk back around the top of Ochtertyre to Loch Monzievaird. Eat at the Distillery or at the Hydro Golf club (over the river and up the path to the Knock). If you are with someone who doesn't want to walk they could drive and meet you in Crieff or at the Hydro Golf Club.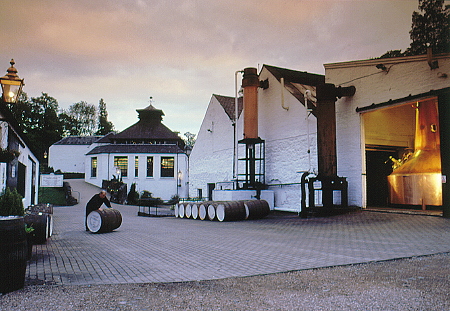 Glenturret Distillery
Drummond Castle Garden's
by Crieff. The gardens were first laid out by John Drummond, the 2nd Earl of Perth in the early 17th century, and renewed in the 1950's by Phyllis Astor. The yew hedges and copper beech trees were planted by Queen Victoria in 1842. The formal gardens are said to be one of the finest formal gardens in Europe and are seen at their best in early August.
Open Easter weekend and afternoons from May to October, the gardens are well worth a visit.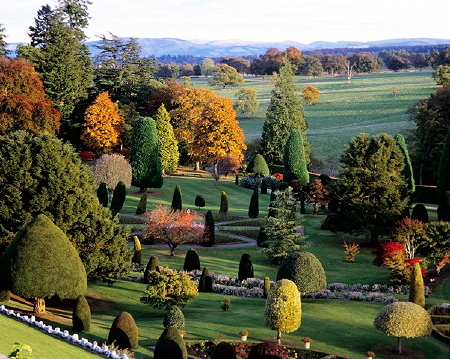 Drummond Castle Gardens Crieff.
Clay Pigeon Shooting
:
Simulated Game Shooting
Set amongst ideal shooting country, with truly spectacular scenery, Drummond Estate can offer your party, of either 8, 12 or 16 guns a complete simulated game shoot. For more information or to book: Tel: 01764 681257 or Fax: 01764 681550