Information Menu
Self-Catering Holiday Information
Pets
Our self-catering holiday lodges near Crieff in Perthshire are pet friendly, making Loch Monzievaird a wonderful place to bring your favourite friend!
We welcome dogs at Loch Monzievaird for an extra charge of £10/per dog per night or £50 per dog for 7 nights.
We want to ensure that both you and your dog enjoy your stay with us and hope that the following information and guidelines will prove helpful.
The local area offers a wide variety of walks that we are sure you and your dog will enjoy. The walk around the loch is about a mile and a half. There is a track directly opposite our entrance that leads into the local network of marked paths, including a lovely walk alongside the river Earn into Crieff. For more advice on local walks please ask at Reception.
If your dog does not walk to heel or is likely to run off, it should be on a lead in the immediate grounds (35 acres). Some people are not as used to dogs as others, young children in particular can be very frightened by dogs running up to them however harmless the intention.
Please be aware that there are farm animals in the surrounding fields.
Please do not allow your dog to foul the areas in the immediate vicinity of your accommodation. Dog waste must be collected.
Dogs must never be left unattended in your accommodation unless caged.
Dogs must never be allowed into bedrooms or on to any furniture.
Please bring your own dog towels and bedding. On departure we ask all clients to make an extra effort to air the property and to vacuum dog hairs.
We reserve the right to request that owners remove any dog from the premises at any time during their stay, in particular if a dog has deemed to be a nuisance to other guests or staff or has caused any damage to property. We further reserve the right to make an additional charge to dog owners for any cleaning or repair that is deemed beyond normal wear and tear.
Registered assistance dogs are welcome free of charge.
Visit www.walkhighlands.co.uk for more information on walking in our immediate area.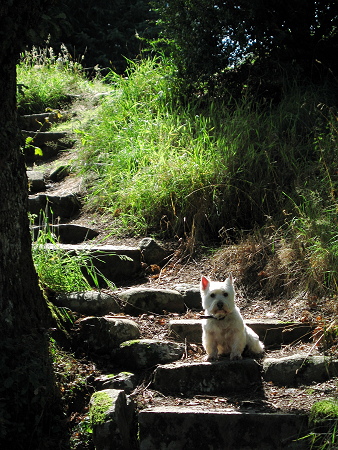 We have 2 dedicated Pet Free chalets. They are Conifer (no. 9), Cedar (no. 17)